Photos from Environmental Geology
Kurt Friehauf

.This class is an interesting mix - part geotechnical training for jobs in industry and part geological methods for environmental analysis.
We're "lucky" to have a superfund site within driving distance (about an hour each way). The Palmerton superfund site is a very large area of soil contaminated with zinc due to years of smelter dust and soot. The property is owned by Viacom (it was a "poison pill" they inherited when they bought some company that had bought some company, etc. - Viacom didn't cause the mess, but now they're responsible) and overseen by the U.S. Environmental Protection Agency.



Since the EPA will not allow us to sample soil

on

the superfund site, we do our soil sampling

near

the Palmerton superfund site. Students learn to use the tools for soil sampling, use differential GPS to document the sample locations, and then a few volunteers do the chemical analyses in the lab using the Atomic Absorption Spectrometer.
Soil sampling near Palmerton with a small soil auger and then
transfering the sample to a plastic zip lock bag.
.

The Palmerton site is truly amazing. The dead trees in this photo have been standing for almost fifty years, but do not rot because the zinc contamination acts as an antibiotic that kills decomposing bacteria and fungi. Zinc is, in fact, the active ingredient in most diaper creams because it kills bacteria that can fester in wet diapers!
Dan Runkle, head of the Wildlife Information Center, was incredibly generous to give us a tour of the area. He's remarkably knowledgeable and a really great guy!
More pictures to come!
---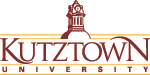 ---